Generate Leads from your Elevator Pitch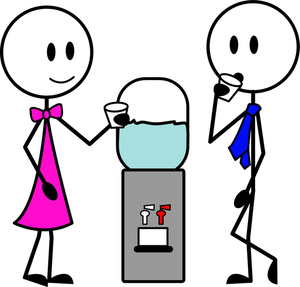 An elevator pitch isn't just for people who are starting a new business. It's important for all business owners to have a potent 30 seconds at their fingertips. You'll find it a powerful way to attract new customers, partners, or whomever you want to meet.
The elevator pitch isn't just for the elevator, or just for business networking events. You can use it at a party when someone says, "So what do you do?" You can use it at Uncle Bill's birthday — Cousin Steph never did understand what you do. And maybe she has a friend who would be a perfect customer.
There's a science to this. People have short attention spans. Can you excite them AND ask for specific help — all before their eyes glaze over? Here's how.
Follow the structure.
Write it out.
Practice & MEMORIZE it.
How to structure your 30 seconds for maximum impact
Part 1: WHO

Who are you? "I'm a personal trainer." "I run a clothing store."
Part 2: WHAT

What problem to do you solve? "I help people lose weight and keep it off." "I sell affordable, trendy clothes for your young kids."
Part 3: WHY

What makes you special or unique? "My low-impact techniques are perfect for people with weaker joints." "My store carries unusual brands from Europe."
Part 4: GOAL

What are you looking for? "I'm always looking to meet people in their 50's who want to get in shape." "Do you know anyone in Brooklyn with young kids?"
Write it out! Practice it! Memorize it!
When it flows off your tongue, you'll sound confident and conversational.
A couple of examples
My elevator pitch:
I'm a Business Advisor. I help business owners and entrepreneurs grow their businesses faster. I work with people who have dreams bigger than their business experience, and I bring my experience. I have a Harvard MBA and 10 years of experience achieving growth in businesses as big as $200 Million. I'm looking to meet business owners who want help to grow their business faster and smarter.
An elevator pitch for a bakery:
I own a bakery on the Upper West Side. We sell treats for after work, as well as tarts and pies for special occasions. We have options to satisfy any allergies or dietary restrictions. Do you know any companies in the area looking for treats for corporate events?
To help you build your own pitch, you can try out this online tool from Harvard Business School: click here
Ask any questions, or post your elevator pitch below in the comments!