Make Them Say "WOW"! Package
Here's Your Situation
You're awesome at what you do, and you have many happy customers to prove it. However, sometimes prospective customers don't "get it." They'll drag their feet, or they'll get hung up on price. And sometimes they decide not to work with you. Ugh! If only they tried it, they'd realize it was worth it.
Here's What's Happening
Your current marketing is failing you. You're making mistakes that most small businesses are making. And as a result, customers are saying "OK cool, we'll get back to you," instead of "WOW! That's what we need!"
Don't worry. I've helped over a hundred companies transform their marketing, so prospective customers say "WOW!"
Here's What We'll Do
We're going to supercharge the way you talk about your service or product, so that customers get it and say "WOW!" You'll actually get EXCITED to do marketing, because you'll have a message that captures the awesomeness you have to offer. And prospective customers will say "WOW! How soon can we get it?"
The Make Them Say "WOW!" Package has three parts:
Investment & Signup
You get this whole package for a $850 one-time fee. How many additional customers will it take to recoup the cost? Yeah, that's why this is a killer investment.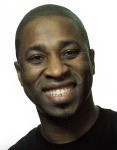 Attraction of clients is better and easier,

as I now have a very intuitive way of marketing my business.
– — Anthony Gittens, Personal Trainer & Owner, Element Fitness, elementfitness.net
A very limited number of business owners are accepted each month. If you place your deposit today you can secure one of the few remaining October spots.
As a special BONUS, I want to offer one more thing. If, after the Make Them Say "WOW!" Package, you decide you want my help dramatically accelerating your whole customer acquisition process, I'll apply half of the fee to your future advising bill,* saving you hundreds of dollars!
Only a few spots remain, so if you're committed to having the next 6-12 months be incredible for your business, reserve your spot now with a $100 deposit (non-refundable). I'll get in touch quickly with your Messaging Supercharge Workbook and scheduling info.

I get up and

I'm excited to get out there and find clients

because we now have a really compelling message.
– — Ray Mancini, Partner, Good World Media, goodworldmedia.com
I can't wait to work with you to make landing new customers SO MUCH EASIER!

P.S. If any of your friends are looking to supercharge their business, feel free to send them a link to this page. You can also share it with your networks (Facebook, Twitter, LinkedIn). I'm happy to offer this to them, but I can only do it for a limited time!
Note: I make no guarantees about future outcomes. Business results depend on many factors, such as economic trends, competitive trends, and your consistency in executing the plan we develop!

The balance of the package fee is due before the one-on-one strategy session.

* Must begin advising package within 60 days of completing the Make Them Say "WOW!" Package to qualify for the savings.